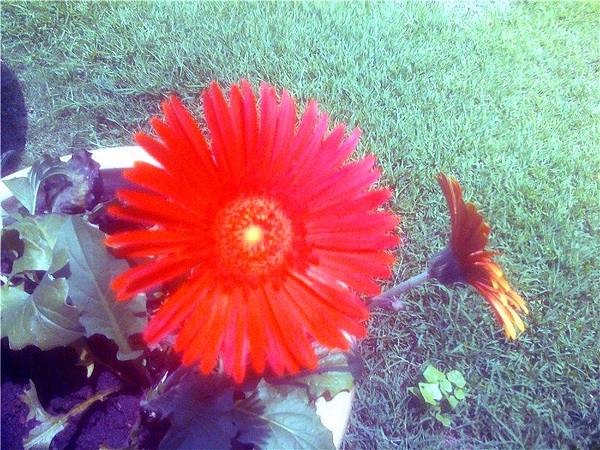 Photo taken by my mom
Daisy :)
I love daisies but Im Jasmine.
"Jasmine. A sweet and fragrant flower. Small and insignificant, but it gives out a beautiful scent to distinct it won't be missed. It is white, the symbol of everlasting purity and virtue. That's how I want to live my life--I want to be a pure fragance that testifies of the goodness of God." --Jasmine Yow
My cell leader's wife at CMC told me about Yow few months ago. She is my senior in high school, but we don't know each other, until now. I can still remember that she has super impressive academic achievements during high school. FYI, my high school "produces" a lot of smart students, but unfortunately I wasn't one of those smart students. When I was in high school, I used to think that those smart students are not a normal human being, they were like a mini god for me, until I read Yow's blog and some reviews on her book, "Behind That Shiny Resume".
"Don't compare yourself with other people. Compare yourself from the past and the present. And you will notice the blessing that is granted by God."
It's May, and this is the last semester of my diploma years in TARC. To be frank, I don't really know which path to take, and Im not sure whether I want to continue study in KL. I find myself very complicated, I love big city and all those concrete jungle but at the same time, I love staying at home.
Still, I don't know how to handle stress and peer pressure. I know deep inside my heart, I refuse to grow up.
My result will be announced in two more days. I've done my best, but still Im afraid.
Sometime I really felt like just crying in front of the altar, because I know I really need His love and His touch but Im just not sure if I cry out in front of the congregation.
Jas, be strong :)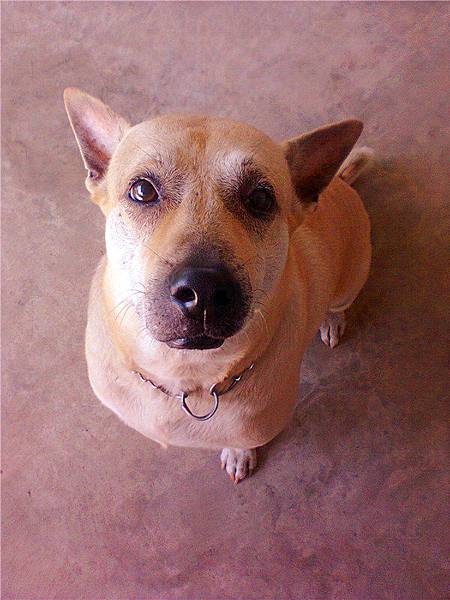 Bobby :)
Here he is, after his left eye injury, still being very brave to chase other animals. According to my mom, he helped my dad to catch a snake last month when I was still in KL. My mom said because he knows that he is our watchdog, that's the reason why even though he is sick or injured, he will still on his job everyday.
We love you, Bobby!
The new semester is already started yesterday but Im still at home. Im having fever since the day before yesterday and terrible mouth ulcer as well :(
Im sorry, Brad. I didn't mean to hurt you. Sometime I need people to show me love and care but sometime all I need is just a quiet time.
Till then.